Real estate Resources
Retire Debt-Free by Building Your Real Estate Portfolio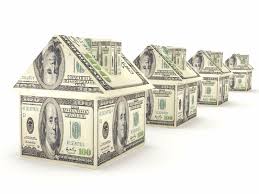 Investing in real estate is a fairly straight-forward process and the younger you start the larger your portfolio potential will be.  
Here is the formula I have used in building my personal real estate investment portfolio:
Buy 1 investment property every 2 to 3 years

Put down 20-25%

Keep the property leased by being a responsible landlord

When you do have a positive cash flow, REINVEST the money by applying it toward your loan principal

If all goes well your property will be paid off in 20 years

For example, 20 years from now, in 2034, if you stick to this basic formula you will own 3 properties (at a minimum) and here is how your typical DC-area investment will pay off:
3 Properties are paying $3,000 a month in rent, which equates to $36,000 in annual income.  If you have 3 properties the total income annually is $108,000.